French Chateau Holiday Specialists
Wedding Venue South of France (13)
Small intimate wedding venue in the South of France overlooking the sea near Cassis and 20 miles from Marseilles - an exquisite backdrop for exclusive weddings and happy memories to cherish for a lifetime.

This former masterpiece renovated hotel on Cap Canaille within the Calanques National Park is one of the largest and most private properties on the French Riviera, this luxury abode now a private domain is located on the outskirts of Cassis is available for weekly rentals, seminars, weddings, wellness, detox weekends and can accommodate up to 24 guests with its 12 bedrooms and 11 bathrooms.

This prestigious property which welcomed writer Virgina Woolf in the 1920s during her stay on the French Riviera, boasts a large heated pool, an attractive formal garden, a 600 square metre renovated living area in 2017, four reception rooms and main bedrooms overlooking the sea, a huge 500 square metre terrace overlooking the small beach of l'Arene with turquoise waters, accessible on foot via a private lane. It is less than a 15 minute walk to Cassis village and harbour..

Prices on request:
Please contact us for a package quote which may include wedding photography, catering firm (Traiteurs) / drink wholesalers, flower arrangements, property dressing, transfers and flights, entertainment/ music, sailing in the bay, local excursions and more..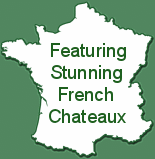 French Flair Ltd.
Kemp House
160 City Road
London
EC1V 2NX